On the ball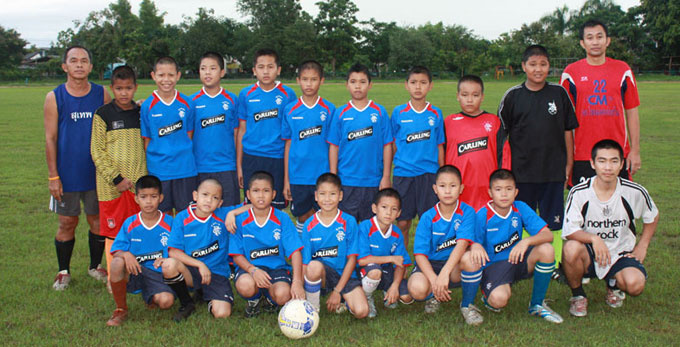 Supporting the physical development of children is also very important. Suthep FC benefitted from the Glagow Rangers sports kit greatly because it enabled them to play in their local organised league. Without a proper football strip, teams are not allowed to compete.
Suthep FC are made up from boys from poor villages around Chiang Mai and benefit from the team spirit and sense of achievement they can attain through playing football. The parents of these boys cannot afford football kit. Some of the boys do not have parents any more and require the support of others to help them.
The other teams in their league are from wealthier backgrounds and are well funded, where their parents pay annual subscriptions for their children to be in the team.
Suthep FC are currently doing very well in their league and have a determination lacking in some of their competitors. We look forward to watching their progress this season.
We have also supplied many other items of sporting equipment to schools covering a huge variety of sports to assist the children's physical well-being.