Read all about it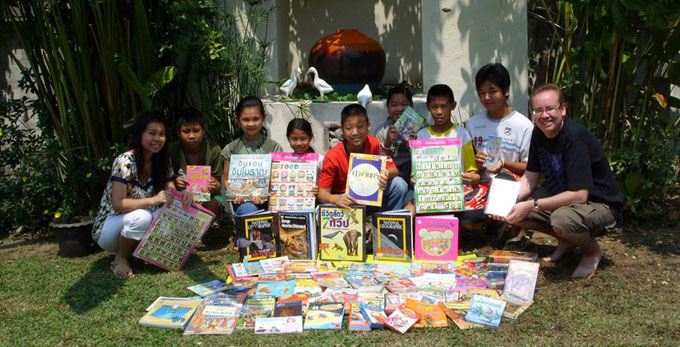 We supplied Tong Khay school with many new books for their library, catering for all ages of primary school children from infants to around 12 years old. These spanned a wide range of educational subjects as well as books just for fun.
Thai children often don't read as many books as they should and this was a very welcome resource to an under-funded school library.
Importantly, with the help of a local resident, who was a former pupil of the school herself we organised a summer reading library outdoors, using a garden sala, for the children during the school holidays. This proved a very popular attraction with some children coming back virtuallly every day.
The children are wonderful at taking an oportunity when presented to them and really want to learn.
We have presented books to Tong Khay school on several occasions now as well as other schools in northern Thailand also.